Are you overwhelmed with the thought of making your Worcester medical office paperless? There are plenty of things to consider when deciding whether or not going paperless is right for your office. When it comes to your medical records we are extremely careful, and we take the time out to make sure that everything is processed correctly.
Medical Record Scanning and Storage Services in Worcester
Not only do we make sure everything is carefully scanned into your computer system but we also make sure that everything is organized in a way that is functional for your practice.
Medical Scanning Services in Worcester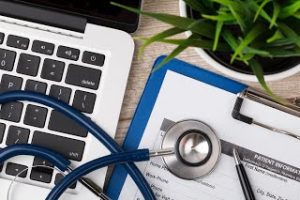 Worcester Scanning is your source for secure and reliable document storage and scanning solutions. We have comprehensive solutions for medical facilities, physicians, walk-in and retail clinics, hospitals and more that enable health care organizations to upgrade to a paperless management system. This allows them to store all health care information digitally through an electronic medical record system, also known as an EMR.
Our HIPAA and FACTA compliant medical scanning service provides medical offices and hospitals a way to easily maintain and share complete medical records securely.
An EMR allows the facilities to create and edit medical records, prescriptions, and charts for enterprise-wide documents—improving patient care and safety as well as revenue cycles.
Get Free Quotes on Medical Record Scanning & Storage In Worcester and Nearby Areas Today
Worcester Scanning offers secure medical records imaging for any size office. Our experts ensure that your sensitive records and your patients are protected from the start of the conversion process to long-term storage and/or disposal.
To get free, no-obligation quotes today, fill out the form to the left, or give us a call at (508) 425-4054.
Within minutes of receiving your request, we'll be in contact with quotes for your project.