Worcester Document Scanning
At Worcester Scanning, we offer a customized estimate for every project. We understand that you have specific needs and requirements for your document scanning—we take the time to develop our quotes and adjust our document scanning services to match your specific needs. We won't force-fit your job into a standardized framework.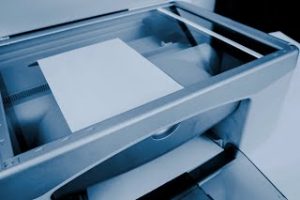 Our scanning service professionals have extensive experience converting paper files to a digital format. Let us help you create an electronic document management program that will change the way you do business.
We offer a full-service experience that can take the hassle out of your document scanning project and find a long-term solution. Worcester Scanning can do any indexing, scanning, and post production work you need so you can edit your documents and redact personal information to protect your customers and employees.
Here's a sample of the document scanning services we provide. If you have a project in mind, give us a call at (508) 425-4054 for a free quote.
Scanning Services in Worcester
Traditional Documents
Scanning projects come in all sizes and types and our staff can handle all steps in the process from scanning to indexing to destroying the documents after their scanned. We'll help you organize your files better with a digital management system that allows you to scan anywhere from credit card receipts to full-size architectural drawings.
We also offer optical character recognition (OCR) to make your files editable, day-forward scanning to help your business ease into a paperless office, and can even help you select a document management system to manage them.
Microfiche and Microfilm
Our experienced staff has converted hundreds of millions of microfilm images! The specialized scanners we use have sophisticated image enhancement software that produces high-quality electronic images of the highest possible quality. Our scanning equipment converts both 16mm and 35mm film.
Large Format
We can create digital images in any format you prefer, including TIFF, Adobe PDF images, DWG, CALS, JEDMICS, and more. We offer to scan any large-format document, including blueprints, architectural drawings, contracts, and any drawings with sizes ranging from "A" to "J".
If your project doesn't fit these categories, no problem! We can get you a quote for any size scanning job. Get a free quote by filling out the form or give us a call at (508) 425-4054.
Get Free Quotes on Document Scanning Services Today
Worcester Scanning is your source for secure document scanning services anywhere in the state. We're experts in document scanning and imaging, including OCR and indexing services. We can handle your sensitive records to ensure your documents are protected.
To get free, no-obligation quotes today, fill out the form or give us a call at (508) 425-4054. Within minutes of receiving your request, we'll be in contact to help you with your project.